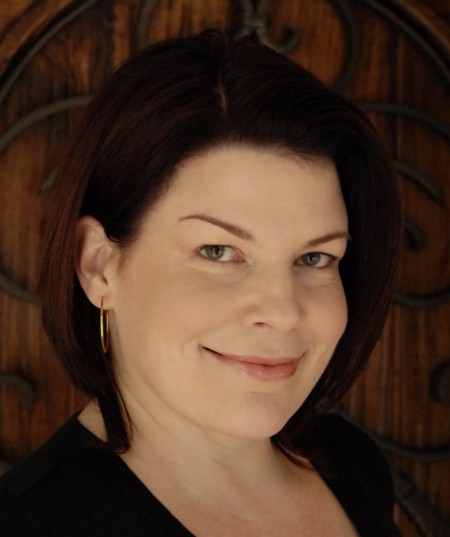 Welcome to my site. I'm very interested in connecting with people and welcome interesting conversations. I specialize in consumer behavior on social media emerging platforms and niche apps (mobile and web). I test as well as regularly use software for age groups ranging between 12 and 65. I roam the trenches of consumer software and speak from experience, not theory. Most companies advertise on the "Big 3" platforms ignoring niche sites/apps that have valuable demographics to target, that when combined for marketing campaigns, create a considerable target audience. Klout score range of 56-59.
I am an active entrepreneur and I'm the National Director of Sales, Managed Services for a digital agency that creates elegant mobile apps and websites.  Feel free to visit my Contact Page or I respond quickly to julie.fogg.2006 @ anderson.ucla.edu and Twitter: @juliefogg aka http://www.twitter.com/juliefogg
I'm interested in everything from technology to sustainability. I'm a Sales and Marketing executive (Partner) for an Enterprise Communications firm called Active Port specializing in Adtran, Avaya and Nortel. I'm also a principal of a boutique creative agency called SparkiCreative.  During the day, I'm at Parallel 6, a creative agency with an exciting enterprise mobile application platform that allows a single-login including access to pocket analytics.  I'm an active member of Toastmasters (DTM) and was the District One Social Media Chair for the 2011-2012 and 2012-2013 terms. I was the Toastmasters District One, Area E1 Governor for the 2010-2011 term.  I was a Steering Committee Member for the Burbank Green Alliance (2008-2009), a sustainability organization dedicated to assisting the City of Burbank in promoting sustainability; achieving the City's goal of Zero Waste. I'm an award recipient of Make Mine a $Million (San Francisco, 2006). I'm an alumni of the UCLA Anderson School of Management, MDE Program (2006).  I'm separated, I love mentoring my daughter, I've been bitten by the travel bug recently, am learning how to cook and I'm a blue belt in Brazilian Jiu Jitsu although I'm taking a little break from it right now.
Links I'm interested in or associated with: UCLA Anderson MDE, bananafoot, Toilet Paper Entrepreneur, Toastmasters, Count Me In, Make Mine a Million, NAWBO,  NAWBOLA, NAFE, Kiwanis.
Favorite movies: Inception, Warrior, Girl With the Dragon Tattoo, Limitless, The Red Violin
Favorite books: Google+ for Business, Outwitting the Devil, Toilet Paper Entrepreneur, Think and Grow Rich, The Tipping Point, Blink, E-Myth, Growing Pains, The Inner Game of Management, No B.S. Time Management for Entrepreneurs, The Lean Startup
Favorite social media sites: Twitter, Google+, LinkedIn,  Schemer, Fitocracy, Empire Avenue, Pinterest, Facebook, Instagram, Kik, Snapchat, Whatsapp, Lyft
Honorable app mentions (not necessarily social nor mobile): RebelMouse, iFunny, Vimeo, Reddit, GentleMint, Vine, icanhas.cheezburger, mimi, Craigs List, Kred, Buycott, airbnb, Yelp, Zello, Details Matter, Flixster, Shazam, Zumu, SnapKeep (doesn't work with video snaps unfortunately), youtube, wimp.  Not a client but the Geico app is one of the best I've seen. The Parallel 6 app for Del Mar (DMTC on Google Play) is muy caliente, too. Skydeck (and just found appcrawlr).
Apps I feel the people in charge are out of touch with the trenches: Target's #cartwheel; #intonow; Subway CA, Pizza Hut, AARP (all of their apps), Audi Consumer, Yelp (just mobile).